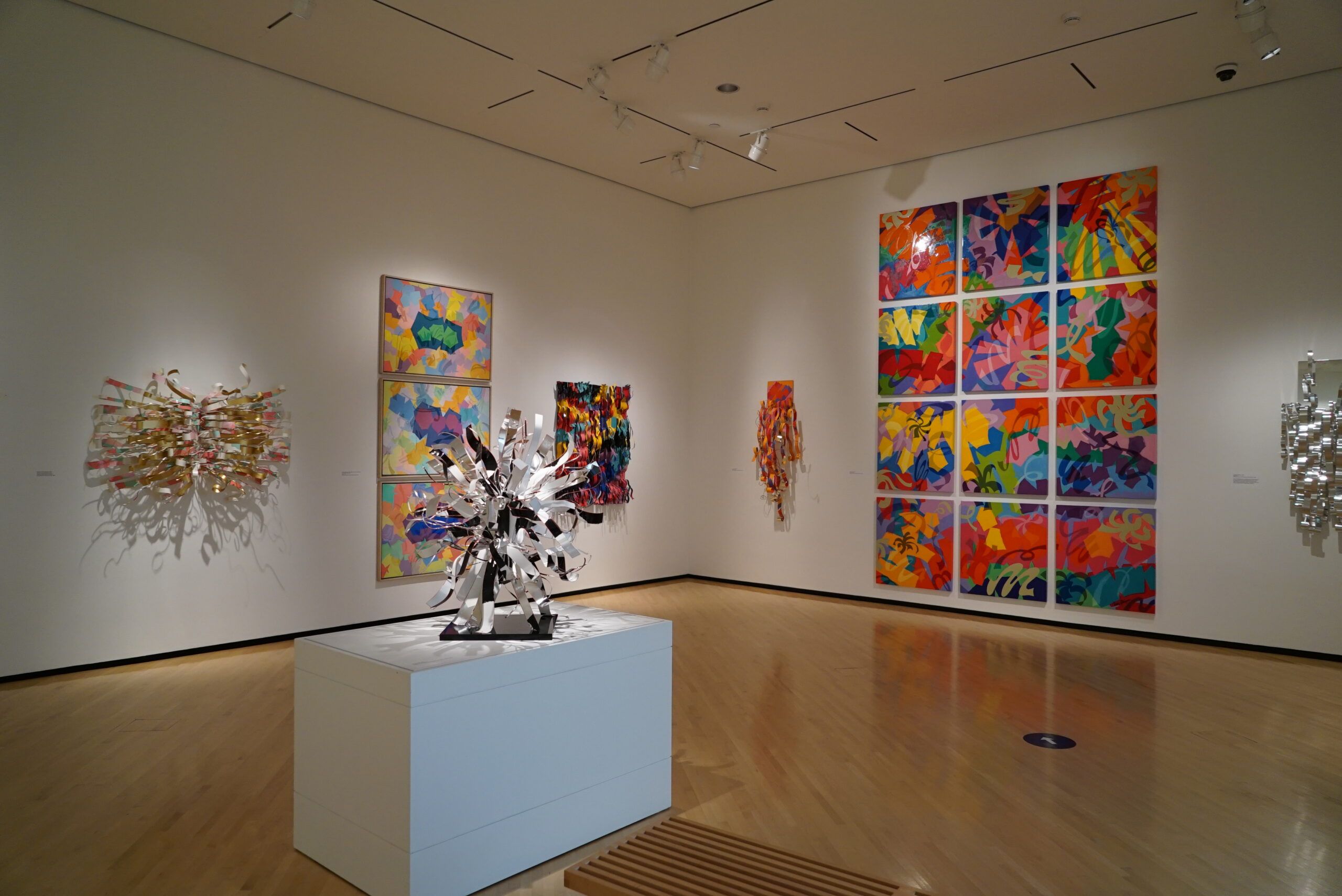 Celestial Centennial: The Art and Legacy of Dorothy Gillespie
Apr 04, 2020 – Sep 13, 2020
Organized in honor of the 100th anniversary of the artist's birth, Celestial Centennial: The Art and Legacy of Dorothy Gillespie, provides a retrospective outline of Gillespie's career, beginning with her early Abstract Expressionist paintings and culminating in her colorful large-scale relief abstractions in metal, which became Gillespie's hallmark.
Featuring works loaned from the Radford University Art Museum, the exhibition begins with the 1944 Dancers, painted in a style reminiscent of Synthetic Cubism; the latest work, dated 2005, is the scintillating, seven-foot-tall Looking Glass for the Winter Palace, installed in the Museum's Resource Lounge and coming from the Taubman Museum of Art's own collection. The artist gifted this work to the Museum the same year she created it, making the donation in memory of her father.
Celestial Centennial reveals Gillespie's perpetual attraction to abstraction and allusion, color and form, movement and space, and balance and entropy.
Responding to the celebratory theme, the Museum will activate its central second-floor hallway — the Optical Cable Corporation Gallery — with sculptures and monumental wall pieces.
Download a walking and driving map featuring Gillespie's work in Southwest Virginia.
EXHIBITION PREVIEW
SELECTED WORKS