Come Work With Us!
Ready to join one of the Southeast's most dynamic art institutions? We're looking for smart, savvy individuals who have both business acumen and a passion for art. If you think you're the right person, click on the job titles below to learn more about the positions we have open.
An Equal Opportunity Employer
The Taubman Museum of Art is committed to creating a diverse environment and is proud to be an equal opportunity employer. All qualified applicants will receive consideration for employment without regard to race, color, religion, gender, gender identity or expression, sexual orientation, national origin, genetics, disability, age, or veteran status or any other federal, state, or local protected class.
The Taubman Museum of Art is also committed to comply with all fair employment practices regarding citizenship and immigration status.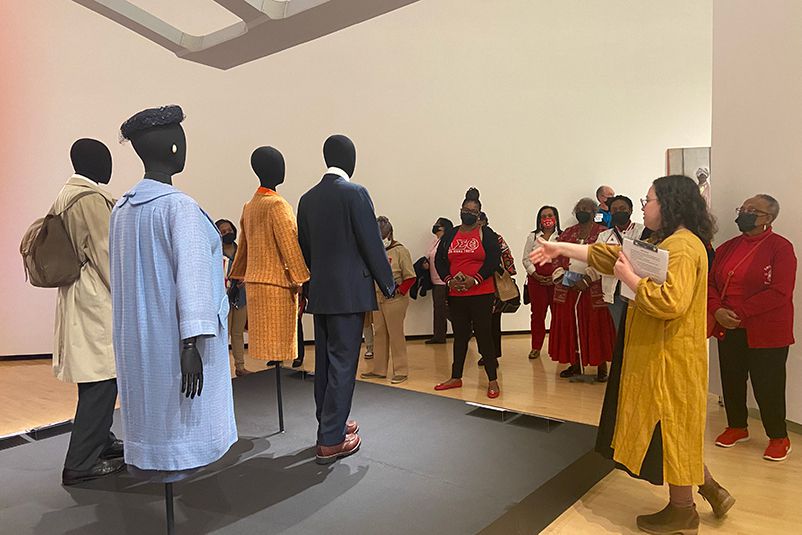 Open Positions
Upcoming Opportunities
The Development Administrative Assistant Manager is a key position responsible for the oversight, organization, and implementation of the administrative activities involved with the fundraising program for the Taubman Museum of Art. The duties include leading and coordinating all development administrative tasks related to fundraising, while managing key department part-time staff and volunteer support to provide administrative support to the department leadership.
The Museum Host/Guard is a highly visible, front-facing, customer service-oriented position at the Taubman Museum of Art, ensuring that visitors to the Museum have a positive experience while maintaining a safe environment for both the artwork on view and the people.