Celebrating Women in Art
Event Programming
Recognitions
At the luncheon, the Museum is also proud to honor two women in our community who have made significant contributions to the accessibility of arts and culture in our region:
Sheila S. Strauss Art Venture Award: Susan S. Goode
Ann Fralin Award: Valeta S. Pittman
Presented by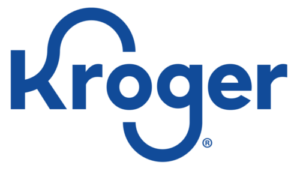 Additional Support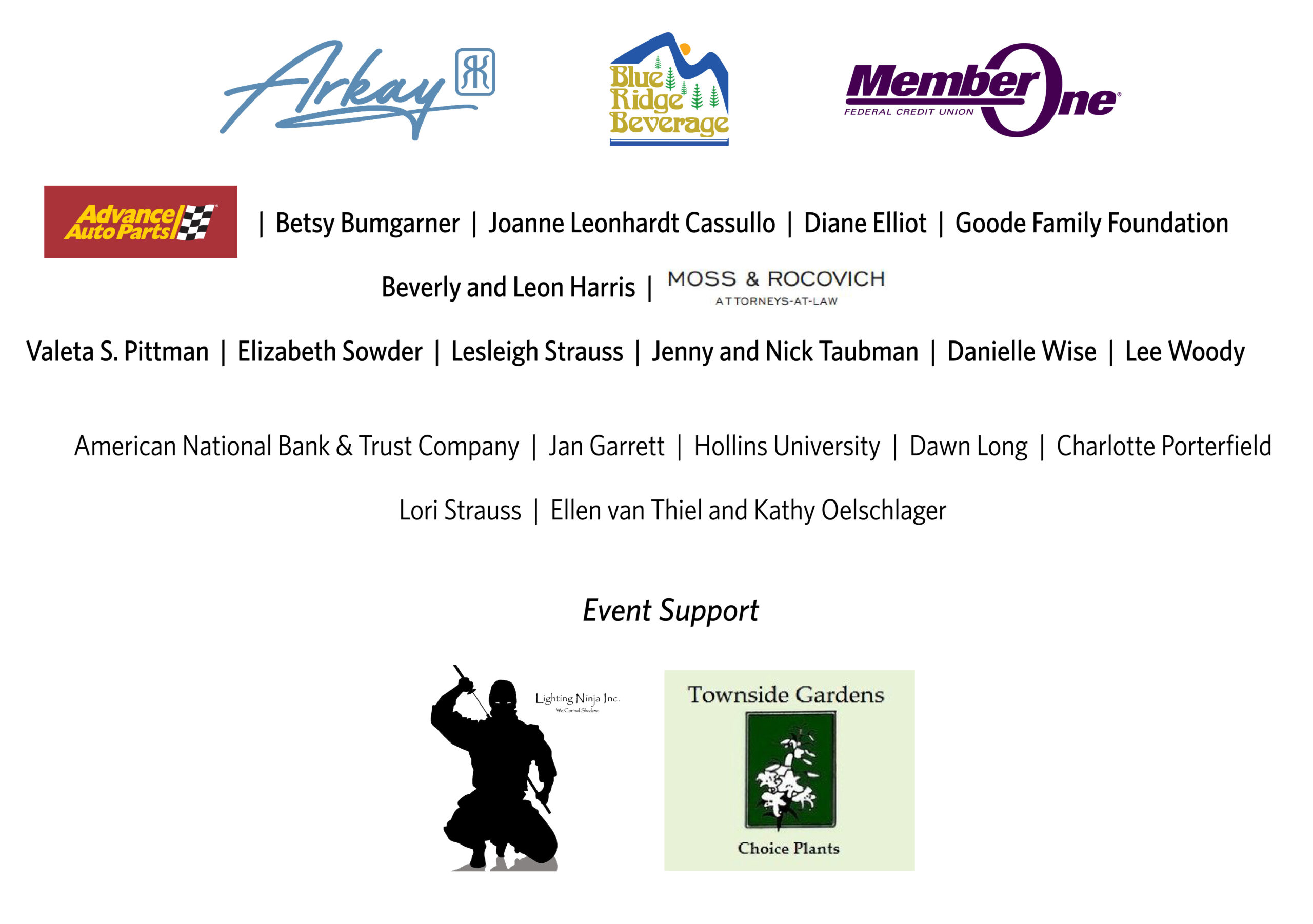 Women's Luncheon Committee
The 2023 Women's Luncheon is proudly hosted by the Women's Luncheon Host Committee:
Tammy Finley, Chair
Gretchen Beedle
Betsy Bumgarner
Jane Coulter
Mary Dykstra Hagmaier
Bev Harris
Jean Hopstetter
Pam Martin
Valeta Pittman
Elda Stanco Downey
Lesleigh Strauss
Jenny Taubman
Danielle Wise
Lee Woody
A TAUBMAN MUSEUM SIGNATURE EVENT
Opening Reception and Gallery Access: 11 am – 12 pm
Luncheon: 12 pm – 2 pm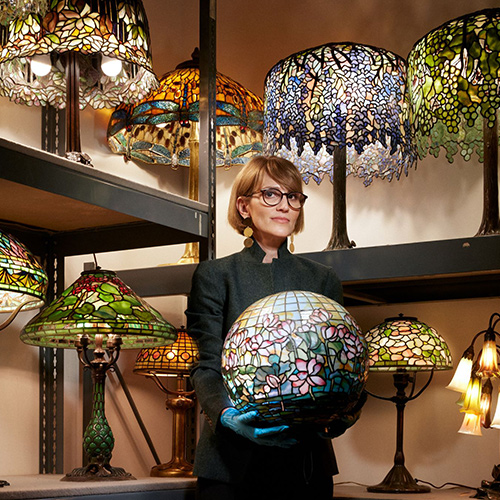 KEYNOTE SPEAKER
Lindsy R. Parrott
Lindsy R. Parrott is the Executive Director and Curator of The Neustadt Collection of Tiffany Glass.
During her seventeen year tenure at The Neustadt Collection, Lindsy R. Parrott has conducted ground-breaking research on the manufacture and use of Tiffany's opalescent flat glass, which has been published in numerous journal articles and exhibition catalogues. She has further developed The Neustadt's partnership with the Queens Museum, which now houses a permanent gallery dedicated to changing exhibitions drawn from The Neustadt's collection.
In addition, Lindsy has curated traveling exhibitions exploring a variety of Tiffany topics, such as his translation of nature into glass, how his lamps were fabricated, and the aesthetic effects of changing lighting technology at the turn of the century. These exhibitions have been enjoyed by more than half a million people at museums across the country, including the Cincinnati Art Museum, the Winterthur Museum, the Chrysler Museum of Art, and the Biltmore Estate.
Lindsy also co-curated Louis C. Tiffany and the Art of Devotion at the Museum of Biblical Art and Louis C. Tiffany: Nature by Design at the Shelburne Museum of Art. Most recently, Ms. Parrott served as co-curator of the special exhibition Tiffany's Glass Mosaics, organized jointly by The Corning Museum of Glass and The Neustadt Collection of Tiffany Glass, and co-edited and contributed to the accompanying award-winning publication. Prior to The Neustadt, she held positions at The Charles Hosmer Morse Museum of American Art and the Norton Museum of Art, both in Florida.
Lindsy has taught graduate seminars on Louis C. Tiffany and advises independent study projects and M.A. theses exploring Tiffany and other American stained-glass artists. She is a member of numerous professional glass and decorative arts organizations, including the Art Glass Forum | New York (Board of Directors), the National American Glass Club (Board of Directors), Victorian Society New York, and American Glass Guild. In 2014 she was elected as a Fellow of the Corning Museum of Glass.
Photo Gallery
Women's Luncheon in Pictures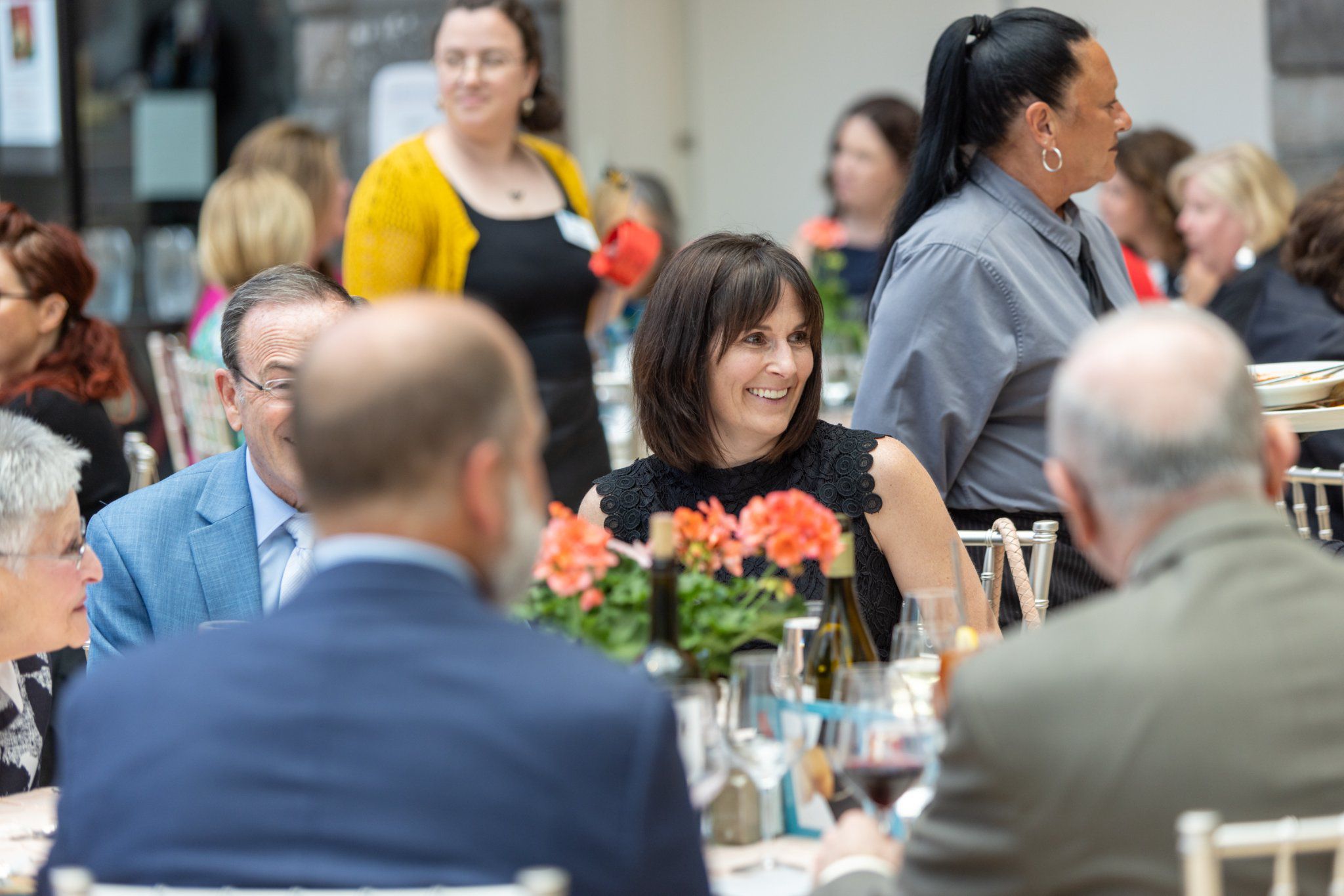 SUPPORT THE MUSEUM
Become a Sponsor
For more information about investment opportunities, speciality sponsorships available, or additional questions, please contact:
Amy Milberger
Deputy Director of Development
amilberger@taubmanmuseum.org
540.204.4132