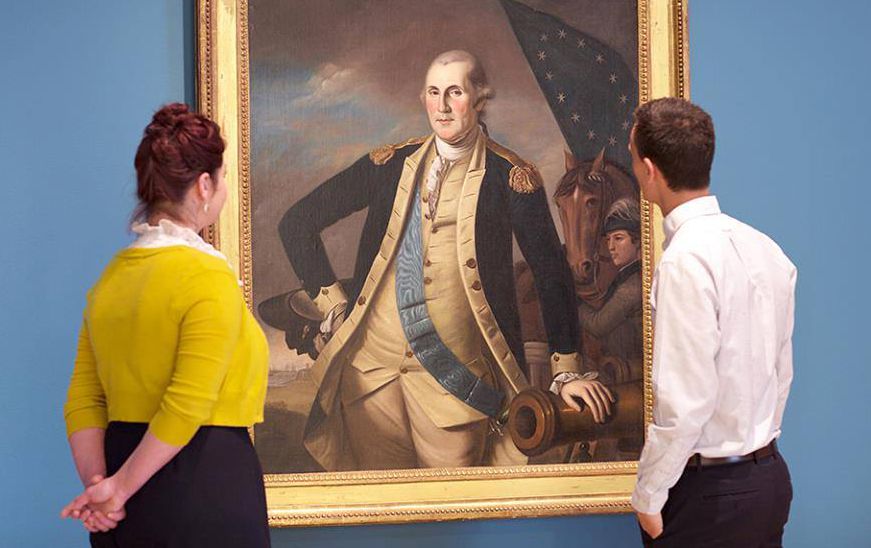 2,000+ Works of Art
The Taubman Museum of Art has more than 2,000 works in the collection, from the 10-foot sculpture Art World by James Harold Jennings to the inch-and-a-half square photograph Maggie on Beach with Dog by Thomas Cowperthwaite Eakins, and from 3,500-year-old Egyptian Ushabiti ceramic figures to contemporary Roanoke artists.
FREE ADMISSION — Always. Come Explore.
These works are shown on a rotating basis in exhibitions in the Fralin Center for American Art, the Museum's main gallery level on the second floor. Explore a sample of selected works from the collection below.
COLLECTION PREVIEW
AMERICAN ART
COLLECTION PREVIEW
CONTEMPORARY ART
COLLECTION PREVIEW
JUDITH LIEBER COLLECTION
COLLECTION PREVIEW
REGIONAL ART
COLLECTION PREVIEW
FOLK ART