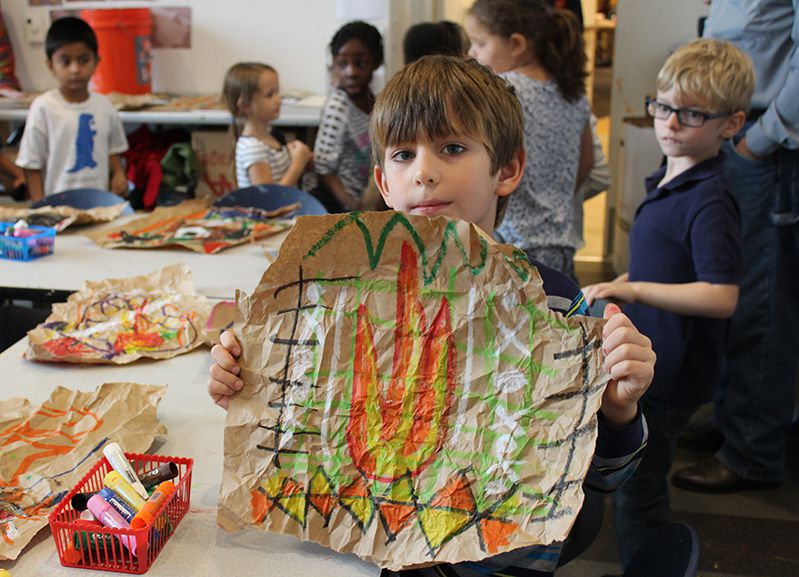 Art + Community
Here at the Taubman, we're committed to meeting the community where they are, bringing people and art together for discovery, learning, and enjoyment. These past few years have been hard for many of us, from social isolation to economic hardships to medical challenges. That's why the Taubman created the Artreach program, to connect our community to art and each other in thoughtful, meaningful new ways.
Mission-Driven Work
Since 2019, Artreach has provided weekly Art Kits with guided activity sheets and art supplies for all children served through Feeding Southwest Virginia in more than a dozen localities, in addition to those served by the Roanoke Rescue Mission. Elders at a number of regional retirement centers have also received the kits.
Honoring the Front Line
Handmade Art Cards with notes of hope and thanks have also been distributed to frontline medical professionals and hospital patients. More than 100,000 kits and cards have been distributed so far, and the number continues to grow weekly!