Positive Fragmentation: Conversation with the Collector, Curator + Artists Nicola López and Judy Pfaff
Mar 05, 2023
2:00 pm – 3:00 pm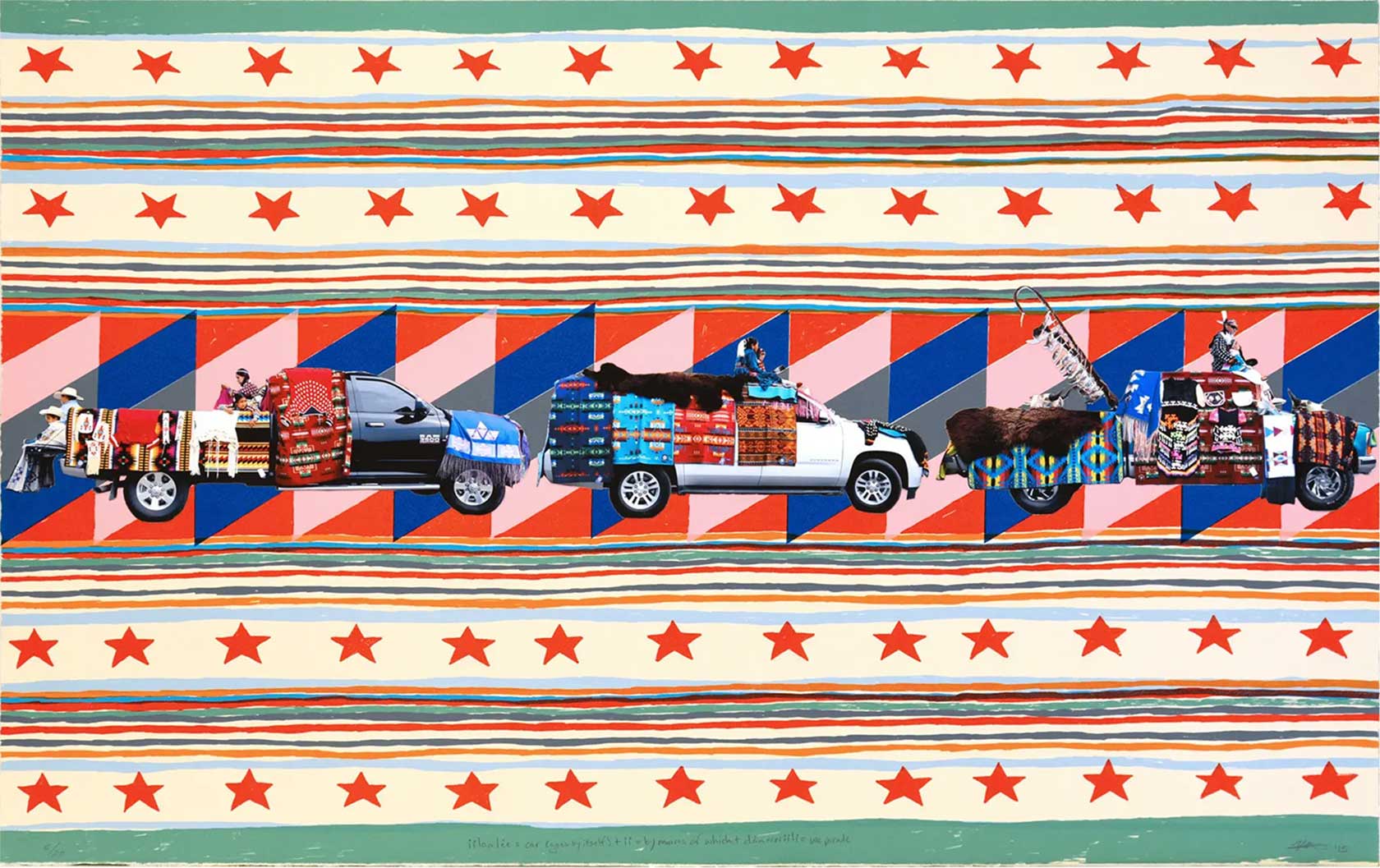 Get a true insider's view into the Taubman's newest exhibition, Positive Fragmentation: From the Collections of Jordan D. Schnitzer and His Family Foundation! Renowned collector Jordan D. Schnitzer will be on hand to discuss his impressive collection with Dr. Virginia Treanor, Senior Curator for the National Museum of Women in the Arts, who worked with Jordan and his team to curate Positive Fragmentation.
Artists Nicola López and Judy Pfaff will also join the conversation to discuss their work that's on view in the exhibition, which features more than 180 prints by 21 contemporary women artists who use fragmentation both stylistically and conceptually.
Through their prints, they question the status quo and suggest new perspectives. For some, the result is enough: pulling apart images and ideas exposes what lies beneath or heralds the value of each part.

Other artists assemble fragments to create a new whole defined by its components.

This exhibition explores these creative approaches in the work of some of the most important contemporary artists of our time. In addition to Nicola López and Judy Pfaff, featured artists include Louise Bourgeois, Judy Chicago, Wangechi Mutu, Betye Saar, Lorna Simpson, Mickalene Thomas, Wendy Red Star, Kara Walker, and more.
The Conversation with the Collector, Curator + Artists Nicola López and Judy Pfaff is free and open to all. Seating is limited to provide a more intimate experience, so registration is highly encouraged to reserve your seat.