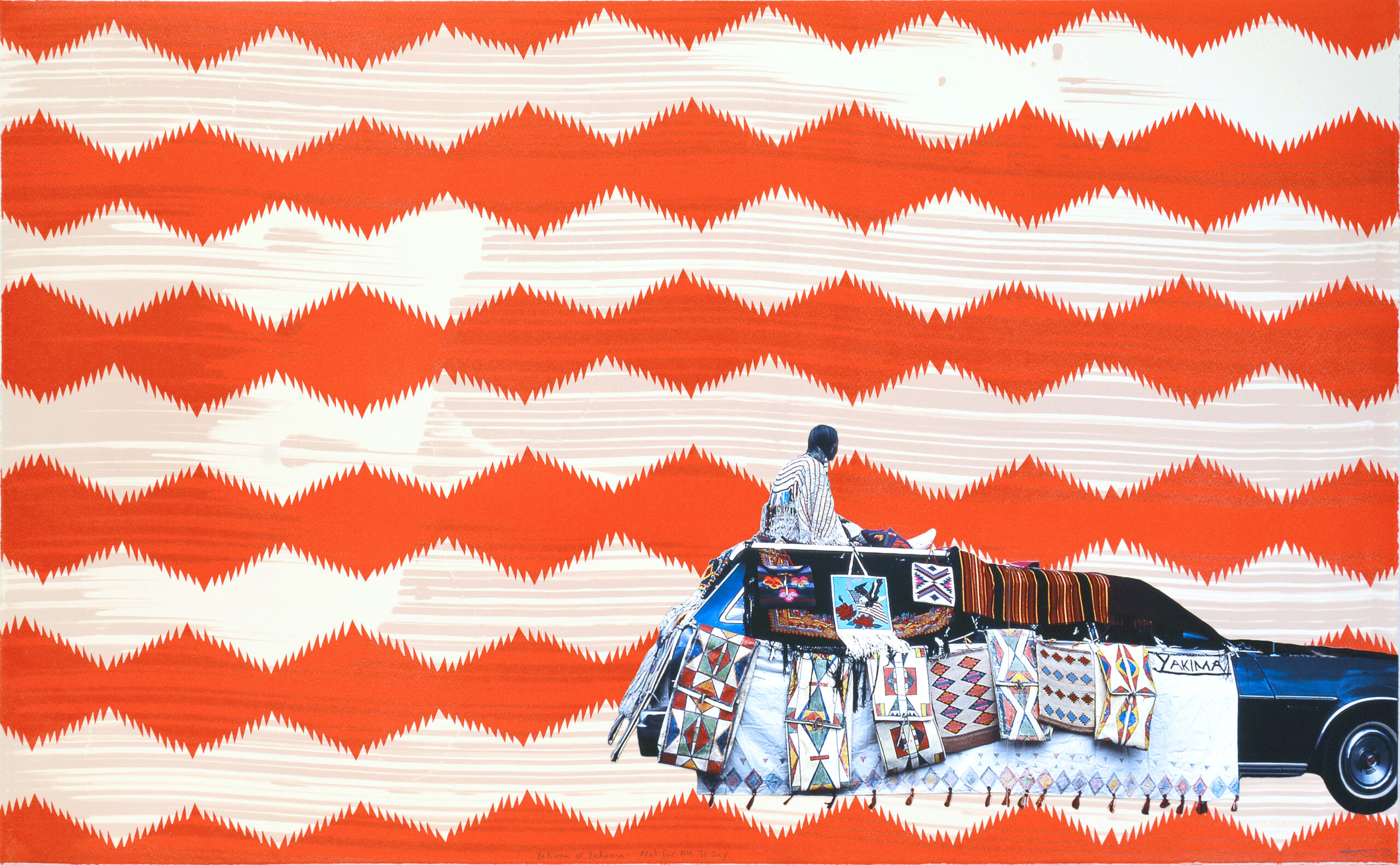 Positive Fragmentation: From the Collections of Jordan D. Schnitzer and His Family Foundation
Feb 03, 2023 – May 14, 2023
Positive Fragmentation: From the Collections of Jordan D. Schnitzer and His Family Foundation features more than 180 prints by contemporary women artists who employ a strategy of fragmentation in their artistic process. A notable strength of the exhibition is its focus on women artists of color who historically have been underrepresented in many museums' permanent collections and in exhibition programming.
Artists like Mickalene Thomas challenge historical narratives by creating compositions that echo those of nineteenth-century European painters but through wholly novel techniques and media, combining woodblock, screen-printing, and digital photography.
Wendy Red Star, an indigenous American artist of the Crow Nation, creates colorful, often playful prints that nonetheless convey the struggles of indigenous marginalization and the legacy of European colonization on the continent by combining appropriated indigenous motifs with images of everyday life on the reservation.
Ethiopian-born Julie Mehretu creates large-scale abstract compositions that speak to the traditions of European and American abstraction while compounding these histories with contemporary global concerns regarding climate change and migration.
This exhibition is made possible through the generous support of Jordan D. Schnitzer and His Family Foundation.
EXHIBITION PREVIEW
SELECTED WORKS