Holiday Late Nights: Swoon Social
Dec 15, 2023
5:00 pm – 9:00 pm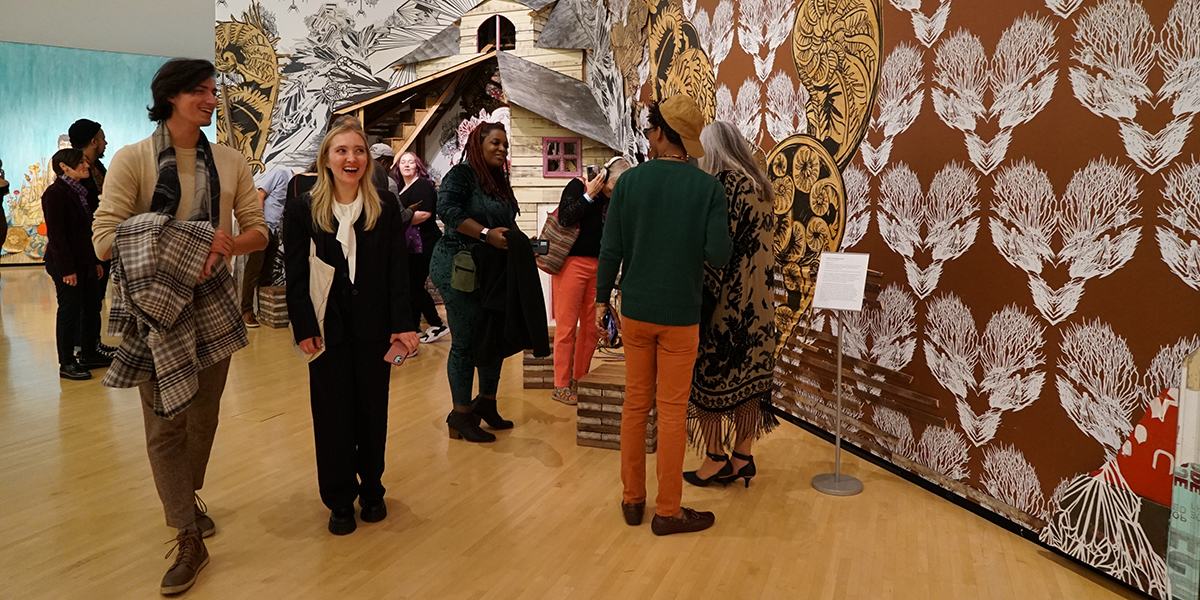 Join us for Holiday Late Nights the first three Fridays in December in conjunction with downtown Roanoke's Dickens of a Christmas!
On this final Holiday Late Nights event, get ready to Swoon with Get2KnowNoke as they present their Q4 Networking Social.
All Get2KnowNoke quarterly socials are FREE to attend, and they will cover the first 50 folks who RSVP with a FREE ticket to Swoon, the Taubman's special ticketed exhibition featuring the work of internationally renowned street artist Caledonia Curry/Swoon.
Register online for the Get2KnowNoke Swoon Social at https://bit.ly/3SVopZT.
Registration for all other activities at the Museum this evening, including open galleries and cash bar, are not required.
Admission to Holiday Late Nights programming is FREE (unless otherwise noted) through the generous support of Foot Levelers, Blue Ridge Beverage, MKB Realtors, and Lighting Ninja.