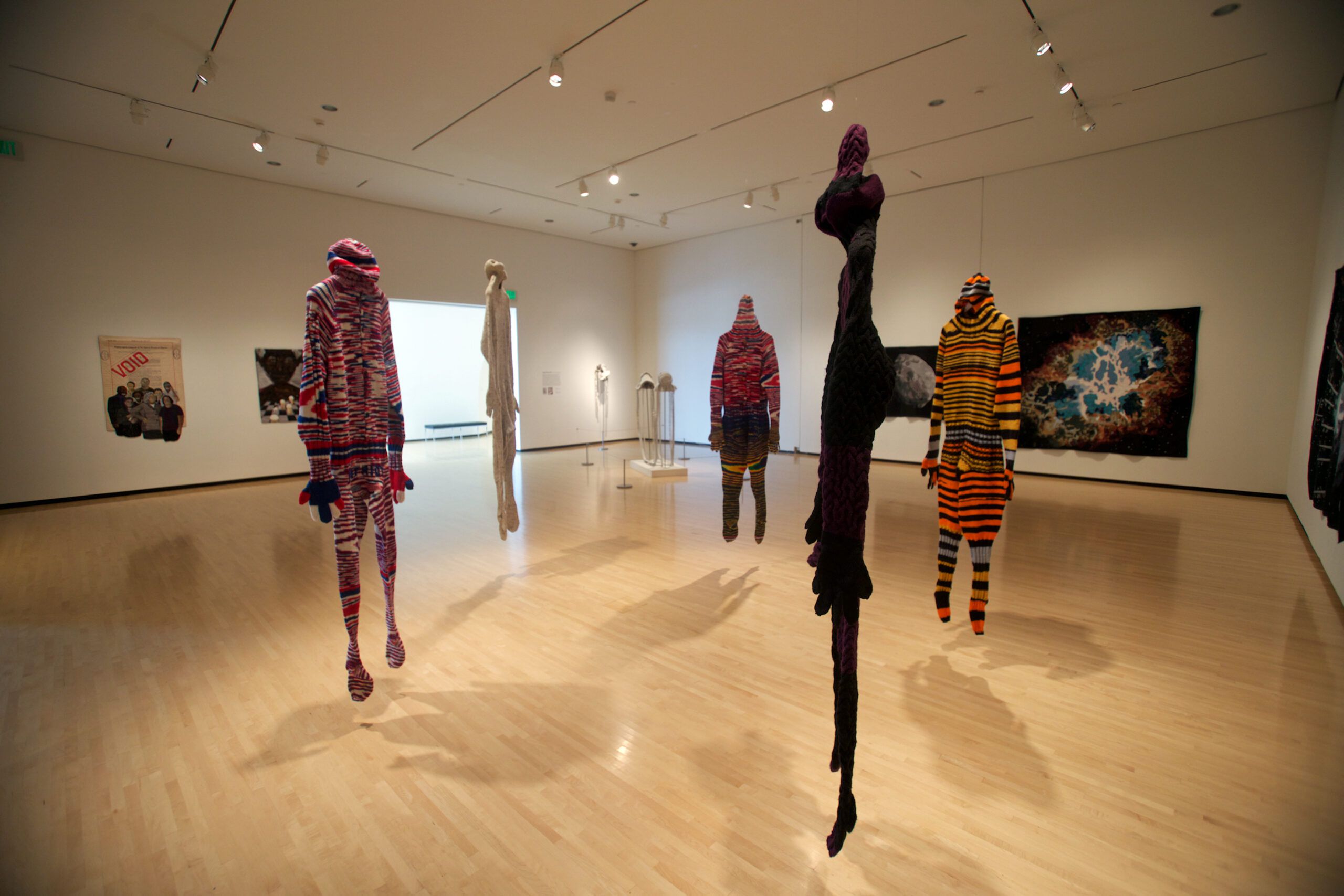 Aug 05, 2017 – Feb 11, 2018
Featuring several contemporary artists who are redefining how we perceive fiber arts such as weaving, quilting and felting, Tangled will feature sculptures, installations and performance works using fiber-based materials. It's an eclectic mix highlighting our connections to nature, the richness and diversity of our culture, our body and our environment through artists who are revolutionizing the use of textiles and fiber.
Textile art, which encompasses embroidery, fiber art, knitting, crochet, and carpet design has its roots in the invention of weaving some 27,000 years ago. It is one of the oldest forms of human technology. Now artists are using fiber art to both define and challenge current social/political issues such as gender, notions of family and women's work as well as the experimentation of materials that may not necessarily be defined under the rubric of fiber such as bones, pearlized pins, recycled bags, and 3D fabrication.
Pairing established artists with emerging figures, Tangled will explore new horizons being developed at this very moment in fiber art while redefining how we perceive this ancient art form.
Tangled features artists Meg Arsenovic, Alice Beasley, Rena Detrixhe, Angela Ellsworth, Jimmy McBride, Caitlin McCormack, Mark Newport, Kristin Skees, Ben Venom, Megan Whitmarsh, and Xawery Wolski.
EXHIBITION PREVIEW
SELECTED WORKS