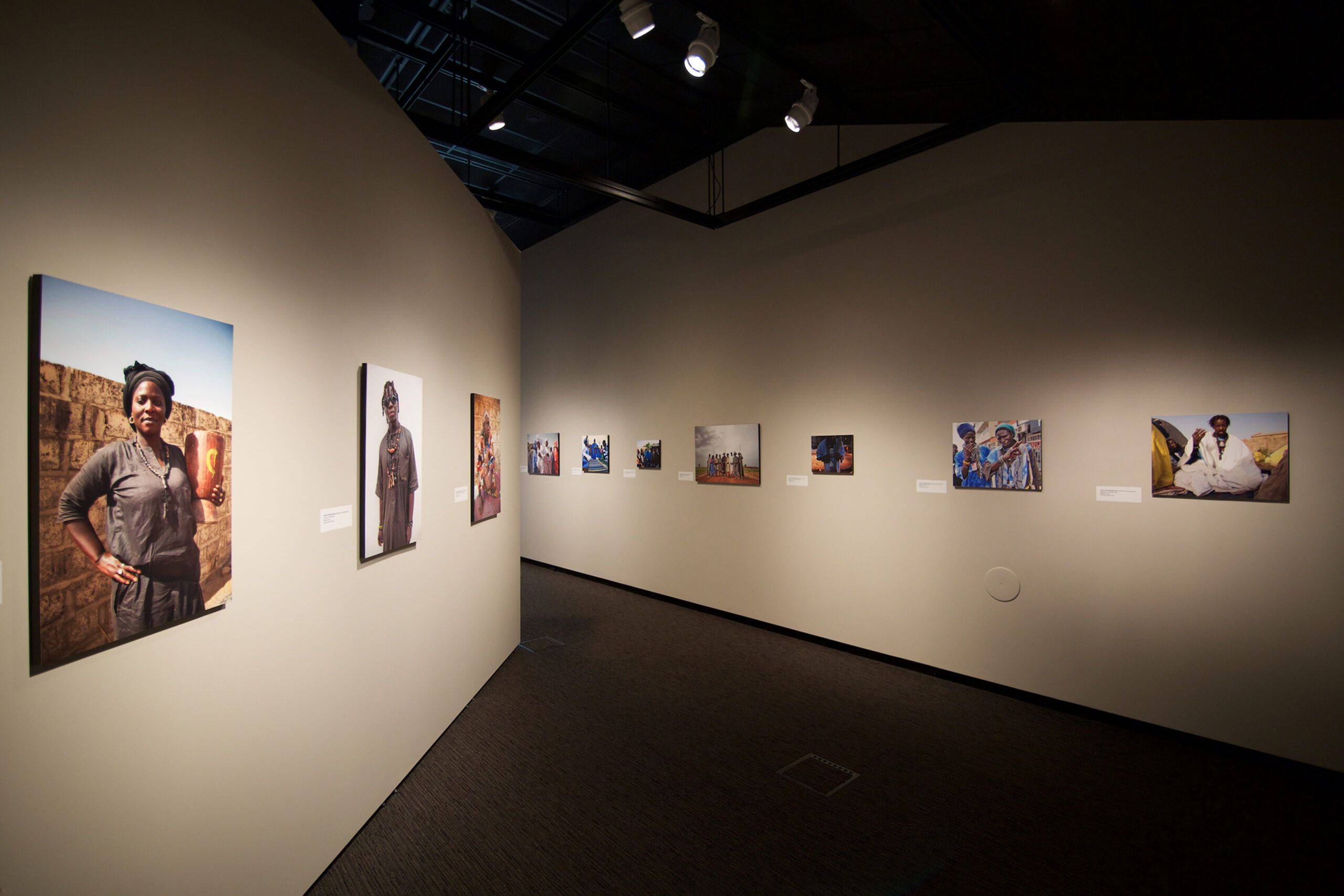 Laylah Amatullah Barrayn: Baye Fall: Roots in Spirituality, Fashion, and Resistance
Mar 28, 2018 – Jul 15, 2018
Baye Fall: Roots in Spirituality, Fashion, and Resistance is a stunning photographic series by award-winning New York-based documentary photographer Laylah Amatullah Barrayn.
The exhibition highlights the culture and people of the Baye Fall, Senegal's Sufi Muslim order also known as the Mourides. With their distinctive appearances, the Baye Fall have strongly infiltrated Senegalese culture: their patchwork attires, "locked" or dreaded hair accompanied by prayer beads, talismans and rhythmic drumming and mesmerizing chanting are now commonly seen across Senegal.
Accounting for almost 40% of the country's population, the Mourides have grown rapidly since the Baye Fall founder and leader, Cheikh Ahmadou Bamba, established the order in 1883 along with his most distinguished adherent, Ibrahima Fall, for which the suborder was named.
This series provides a colorful peek into the lives and culture of the Baye Fall, along with a more in-depth look that reveals how, with time, the political, social and economic philosophies of the Baye Fall have been heavily influenced by indigenous philosophy as well as pre- and post-colonization by the French.
EXHIBITION PREVIEW
SELECTED WORKS