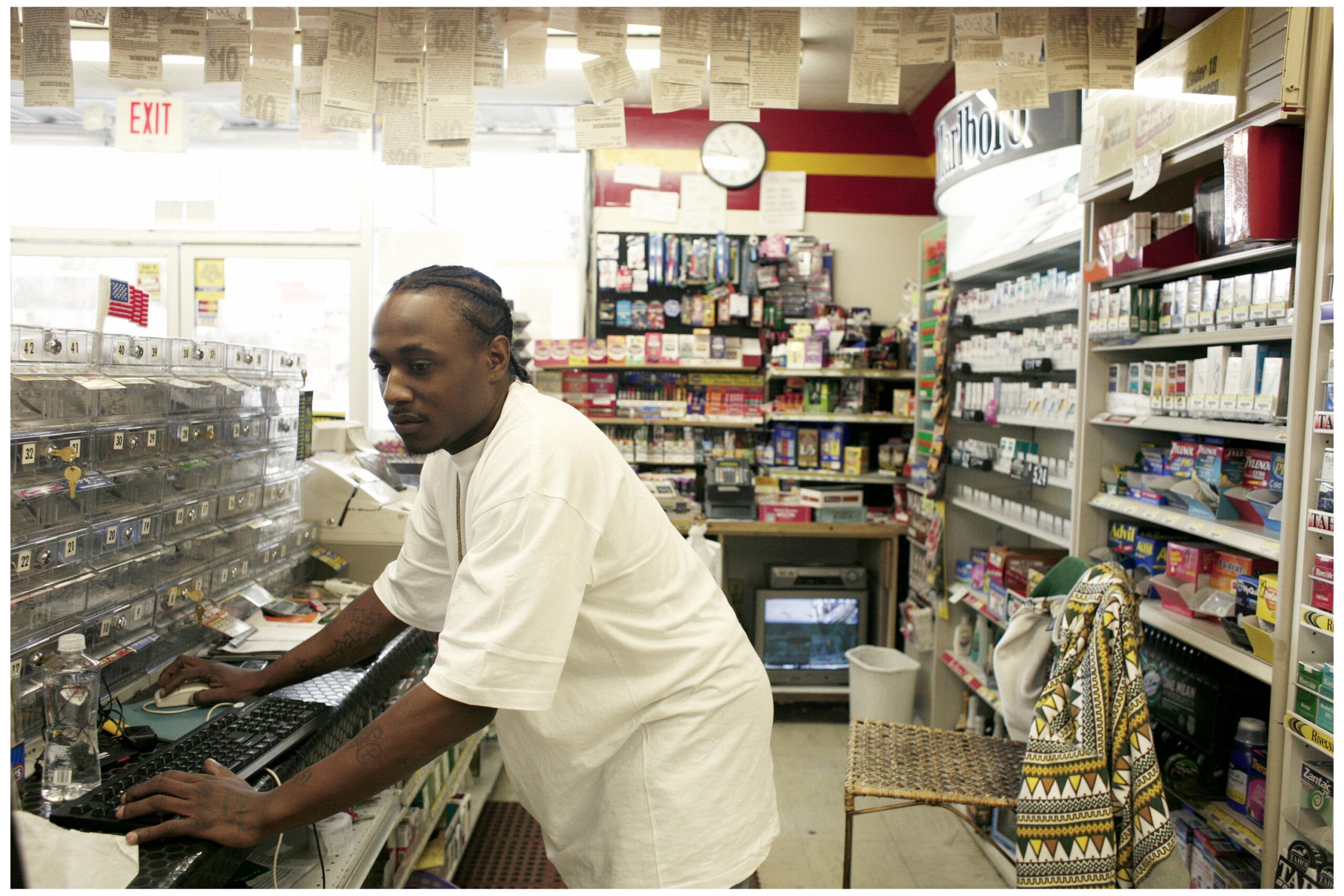 Jared Soares: Hip Hop Roanoke
Jul 28, 2017 – Feb 25, 2018
In 2008, Jared Soares began photographing the hip hop music scene in Roanoke, Virginia. He looked to DIY CDs in corner stores to find contact information of local musicians, who initially regarded him with skepticism. Slowly, he was invited into their everyday lives. Capturing candid photos of musicians in their self-built studios and local venues, Soares documented the artists at work, and their creative process from writing, to recording, to performances and dance parties. In the exhibition Hip Hop Roanoke, Soares reunites with the community he holds dear.
Debuting Soares' new photography, Hip Hop Roanoke shows his evolution of style and technique while documenting the changes in the music scene since his initial forays in 2008. "Fashion and technology," Soares notes, are the most obvious changes. "For a while a lot of the guys, if they wrote their lyrics down, they used a notebook. Now everyone has everything on their phone. Also, the ability for the artists to easily reach and find new audiences using social media is more prevalent." Soares finds fashion of particular interest in the purely visual documentation of the music scene: "Fashion is another way of expression and there is a symbiotic relationship between fashion and photography. There seems to be an emotional quality in streetwear and youth that appeals to designers and consumers."
Soares' new work is raw, gritty and immediate, as opposed to his earlier works in the Hip Hop series that feel nostalgic and quietly observant. The artist comments on his new methods: "When I began this project, I was interested in photographing in a specific type of light and color palette. As I've progressed, I've expanded my approach. Additionally, I've realized how my presence can influence a situation and I've become comfortable with being a participant during a scene." This is exemplified through his new portraiture of Roanoke musicians. One technique of Soares' photography is the use of a "pop-up" studio in the alley behind the venue "The Front Row" located on Salem Avenue. Through use of a portable backdrop screen and lights, performers can have portraits taken on-site in mere minutes.
The project that originated as a way for Soares to "explore his own backyard" has become the catalyst for a 9-year journey. Through his constantly evolving photographic techniques we have a candid peek into an ever-flourishing subculture of the rich and eclectic Roanoke art community.
EXHIBITION PREVIEW
SELECTED WORKS