Conversation with the Curators: Gainsboro Road and Beyond
Nov 19, 2023
2:00 pm – 3:00 pm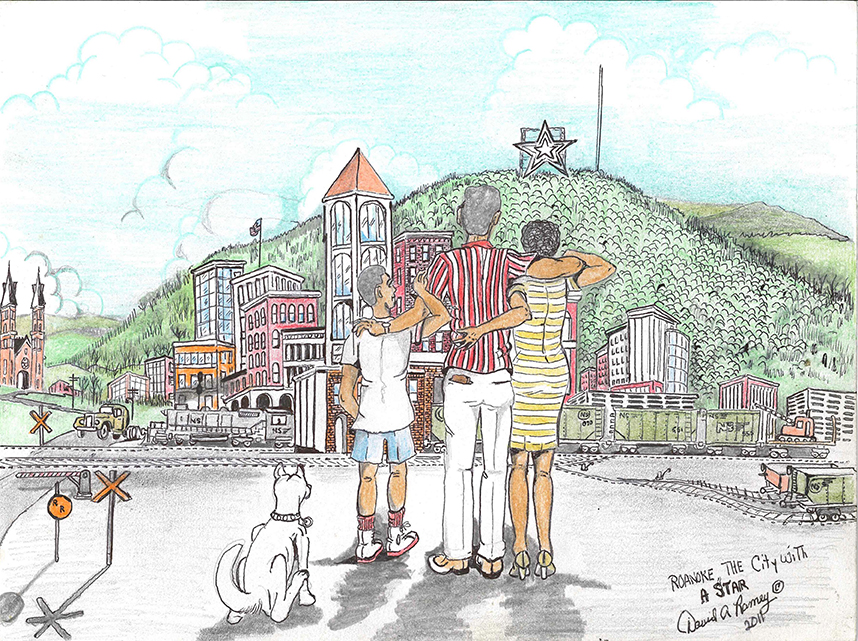 The Harrison Museum of African American Culture and the Taubman Museum of Art take great pride in jointly presenting the drawings and stories of Roanoke artist David Ramey, Sr. (1939-2017) in the exhibition Gainsboro Road and Beyond.
On view at each museum are approximately 100 drawings with 75 accompanying stories that record the artist's youthful memories of Roanoke's thriving Black communities of Gainsboro and Northeast from the mid-1940's through the late 1960's prior to the impacts of urban renewal.
Join us for this special Conversation with the Curators featuring David Ramey, Jr., and the exhibition's co-curators, Charles Price, Jr. and Karl Willers.
They'll provide insights into and anecdotes about the artist's pride in his community; his many memories of friends, family, and fellow community members; how urban renewal impacted this thriving community, and more.
Conversation with the Curators: Gainsboro Road and Beyond is free and welcoming to all.
Registration is highly encouraged to reserve your seat. Walk-ins will be accommodated if space allows.