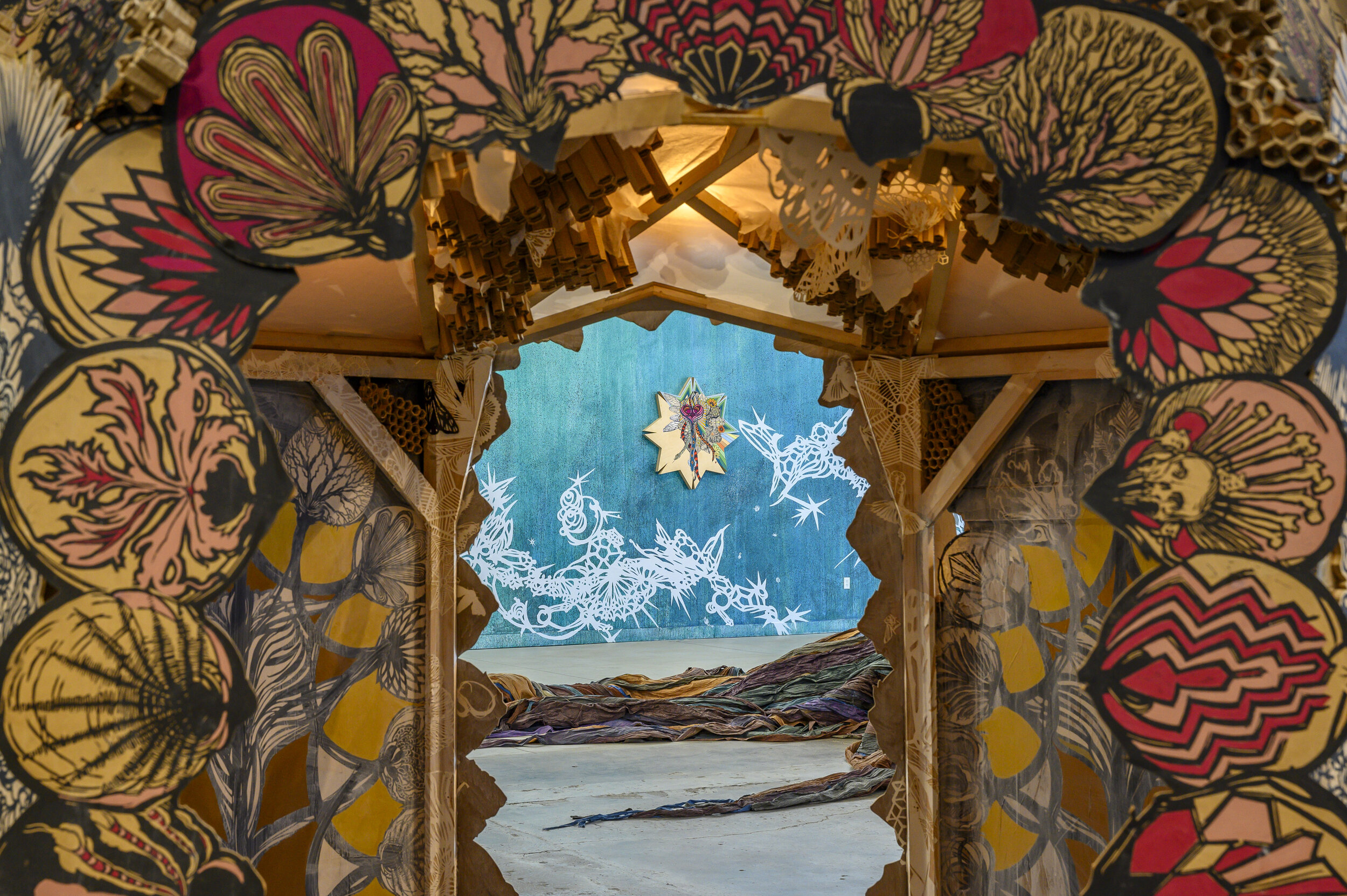 Swoon – Member Preview Day
Nov 05, 2023 – 12:00 pm – 5:00 pm
Members, today is your day! Get an exclusive preview and be among the very first to experience the powerful and thought-provoking new exhibition, Swoon.
Bring out the entire family to enjoy fun art-making activities related to the exhibition, then grab a seat in the Taubman Theater at 2 pm for the Member-Exclusive Artist Talk featuring Caledonia Curry/Swoon.
Caledonia Curry, whose work appears under the name Swoon, is a Brooklyn-based artist widely known as the first woman to gain large-scale recognition in the male-dominated world of street art. Curry took to the streets of New York while attending the Pratt Institute of Art in 1999, pasting her intricate portraits to the sides of buildings with the goal of making art and the public space of the city more accessible.
Her art explores timely and complex issues, from personal and collective trauma to the power of art to heal and unite people during turbulent times. Striking, contemplative, and inspirational, her work is a powerful reminder of the potential for transformation that lies within us all.
Learn more about this special ticketed exhibition by clicking here.
As always, admission to the Taubman's special ticketed exhibition and Member-Exclusive Preview events is free for Museum Members.
Not a member? Join today!
Exhibition and educational programming are generously supported in part by Carilion Clinic, Roanoke Arts Commission, Tom and Mary Evelyn Tielking, and Arkay, with additional support provided by the Virginia Commission for the Arts and the National Endowment for the Arts.
EXHIBITION PREVIEW
SELECTED WORKS