Celebrating Women in Art
An annual benefit celebrating women, art, and art education, this year's Women's Luncheon will celebrate the exquisite works on view in the legacy exhibition Treasures of American Art: The Cynthia and Heywood Fralin Collection.
Keynote Address
Chaired by philanthropist Cynthia Fralin, guests will enjoy a delicious seated luncheon with remarks from keynote speaker Dr. Anna O. Marley, who will deliver the keynote address on the topic of "Women in Motion: 150 years of Women's Artistic Networks."
Dr. Marley's current exhibition on view in Philadelphia explores the artistic networks of women artists exhibiting, studying, and teaching at PAFA from its founding in 1805 to the end of World War II. For this talk, Dr. Marley will focus on the links between the women on view at PAFA, and those on view in the Fralin Collection and Taubman Museum permanent collection, including Lilly Martin Spencer, Mary Cassatt, Susan Macdowell Eakins, and Georgia O'Keeffe, as well as some of the men that were supportive of their education and careers, such as Robert Henri and William Merritt Chase.
Recognitions
At the luncheon, the Museum is also proud to honor two women in our community who have made significant contributions to the accessibility of arts and culture in our region:
Ann Fralin Award: Regine Archer of Blue Ridge Beverage Company, Inc.
Sheila S. Strauss Art Venture Award: Superintendent Verletta White of Roanoke City Public Schools
Presented by:


A TAUBMAN MUSEUM SIGNATURE EVENT
Opening Reception and Gallery Access: 11 am – 12 pm
Luncheon: 12 pm – 2 pm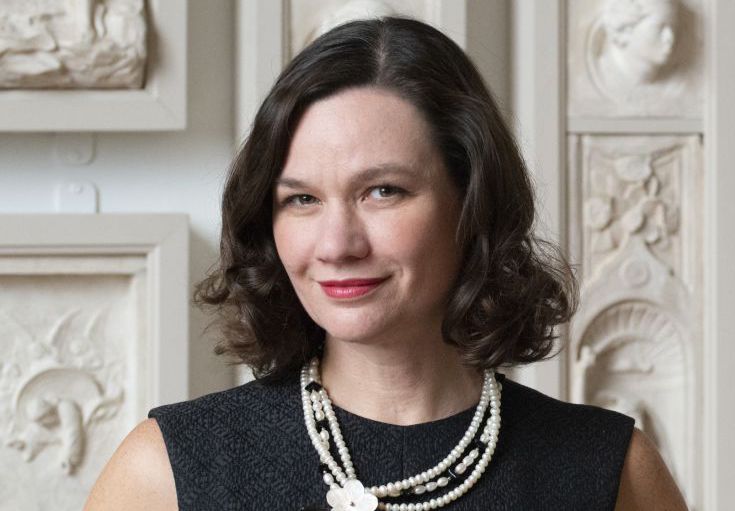 KEYNOTE SPEAKER
Anna O. Marley, Ph.D.
Dr. Anna O. Marley is the Vice President of Museum Research and Scholarship, Kenneth R. Woodcock Curator of Historical American Art, and Director of the Center for the Study of the American Artist at the Pennsylvania Academy of the Fine Arts.
Dr. Marley is a scholar of American art and material culture from the colonial era to 1945 and holds a B.A. in Art History from Vassar College, an M.A. in Museum Studies from the University of Southern California, and a Ph.D. from the University of Delaware.
At PAFA, Dr. Marley has curated more than 16 exhibitions, including Henry Ossawa Tanner: Modern Spirit (2012), the five-venue, nationally touring Artists Garden: American Impressionism and the Garden Movement, 1887-1920 (2015); From the Schuylkill to the Hudson: Landscapes of the Early American Republic (2019); and her current exhibition Women in Motion: 150 Years of Women's Artistic Networks at PAFA (2021). Her next project is the nationally touring exhibition Making American Artists: Stories from the Pennsylvania Academy of the Fine Arts, 1776-1976.
Dr. Marley is the former Chair of the Association of Historians of America, was a Fellow of the prestigious Center for Curatorial Leadership in 2020, and currently serves on the advisory board of the Smithsonian Archives of American Art Journal.
Photo Gallery
Women's Luncheon in Pictures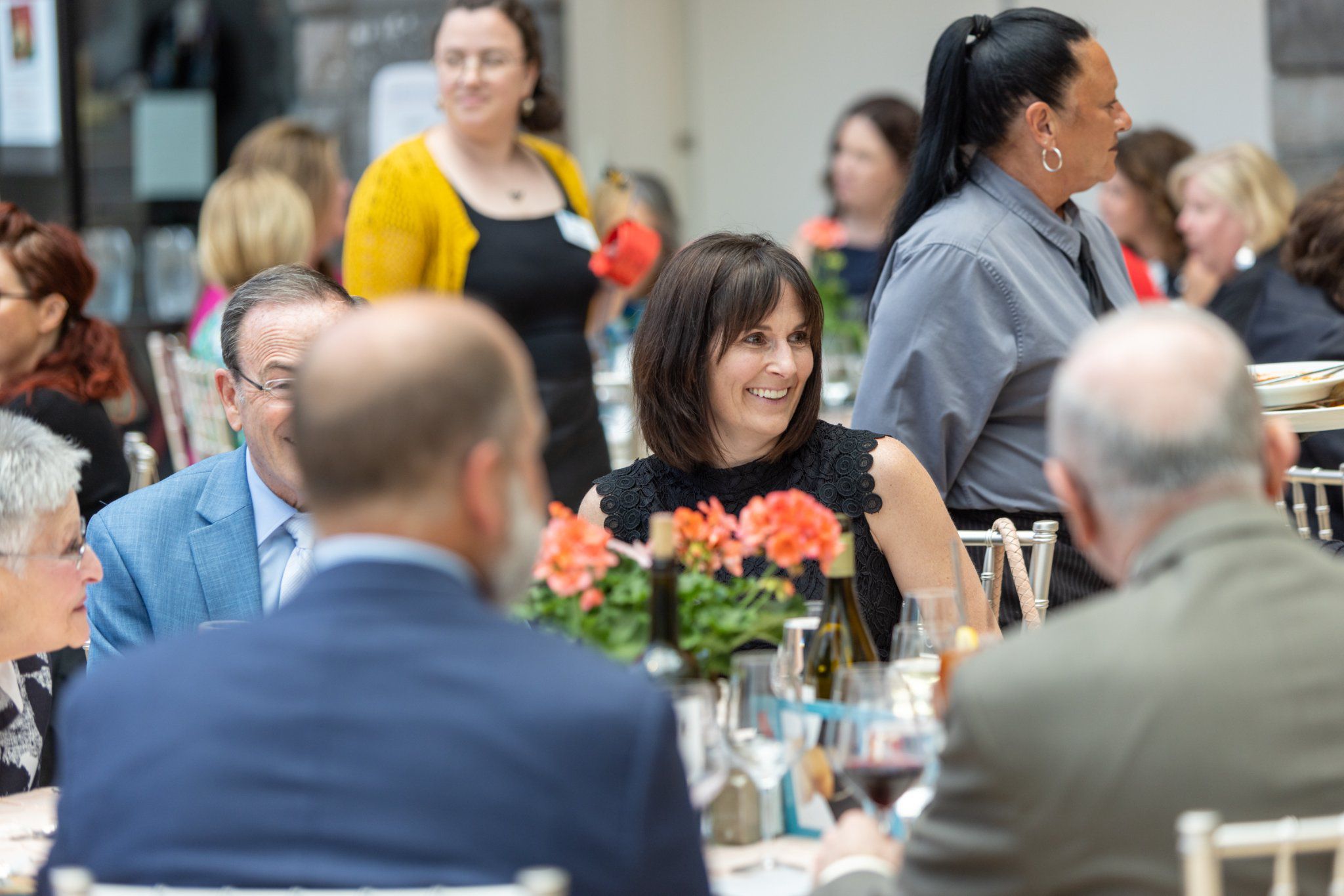 SUPPORT THE MUSEUM
Become a Sponsor
If you're interested in sponsorship opportunities for this event, please contact:
Mallory Ketcherside
Membership and Donor Relations Manager
mketcherside@taubmanmuseum.org.