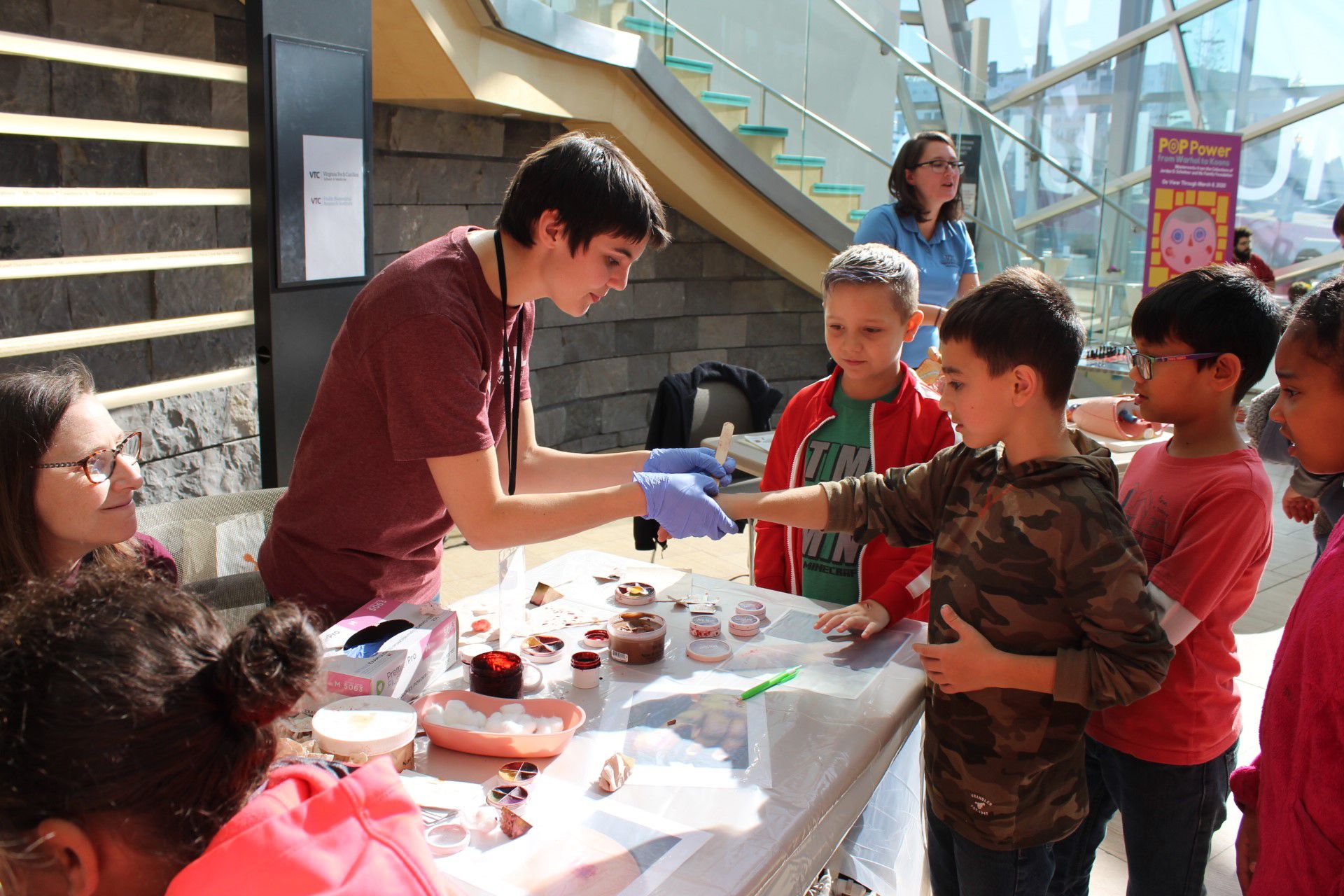 Taubman Summer Camps
Campers have the opportunity to create amazing artworks inspired by the museum's galleries! Student artists will participate in enriching gallery tours and games, connecting the museum's collection to their lives. In the museum classroom, participants will create a variety of artworks which will be on display in their end-of-camp art show. Campers also have the opportunity to learn and play in Art Venture, our interactive gallery space. Come join in the fun!
Art Venture
New in Art Venture is our interactive touch gallery! Located on the mezzanine in Art Venture, the touch gallery allows all to experience a hands-on adventure with works of art from the museum's sharing collection. What does a Judith Leiber handbag feel like? What is the texture of carved stone? Run your fingers across a silk kimono and imagine who wore it. Experience this and more when you visit this new addition to our interactive space.
More about Art Venture
Sorry, but nothing was found. Please try using search.