Late Nights: Gainsboro Road and Beyond
Oct 06, 2023
5:00 pm – 9:00 pm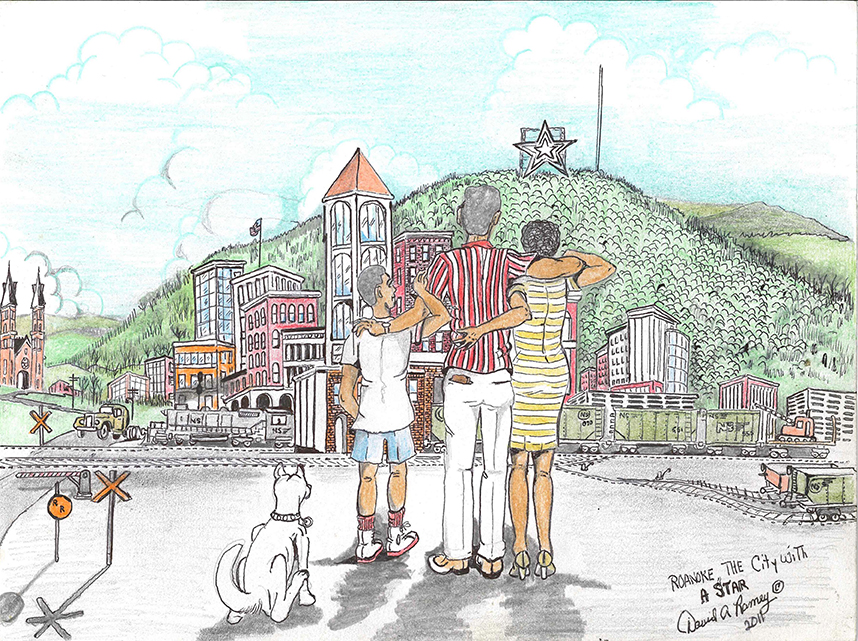 Learn more about Roanoke's storied Henry Street, Gainsboro Road, and Northeast with this Late Night at the Taubman event honoring the work of local artist David Ramey, Sr.
The galleries will be open from 5-9 pm for you to enjoy the new exhibition David Ramey: Gainsboro Road and Beyond. You're encouraged to take your time with the 100 detailed works on view alongside 75 narratives handwritten by Ramey recollecting his youthful memories growing up in this community as it existed before national urban renewal programs were instituted.
At 7:30 pm, CommUNITY ARTSreach will perform in the Atrium, along with performances from Radford University's National Pan-Hellenic Council (NPHC) and the Lady RUs.
A cash bar will be available as well.
This event is free and welcoming to all!
No registration required. Walk-ins encouraged!
David Ramey: Gainsboro Road and Beyond is jointly presented and curated by the Harrison Museum of African American Culture and the Taubman Museum of Art. (Please note that this event is at the Taubman only, but you are encouraged to visit the Harrison at a different time.)
Exhibition and educational programming are generously supported in part by The Secular Society, Trout Lily Foundation, Virginia Humanities, and the Edgar A. Thurman Charitable Foundation for Children.