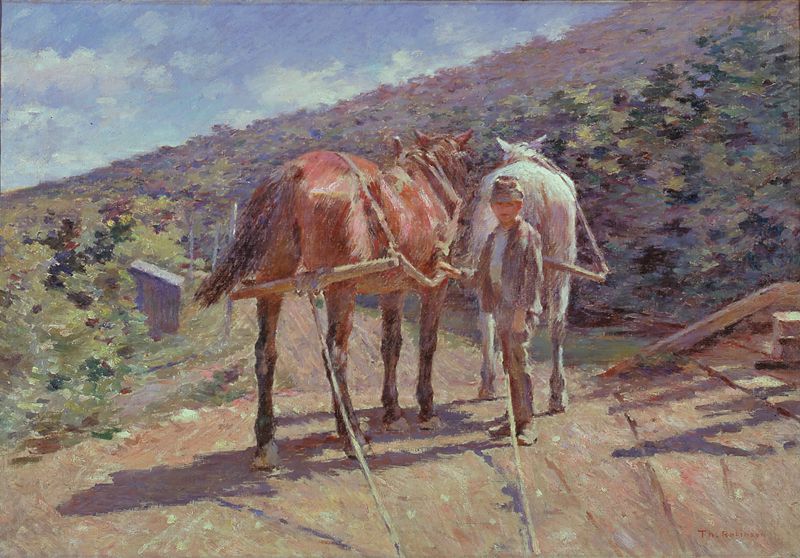 Outside Eyes: New Perspectives on the Collection
Oct 13, 2017 – Sep 05, 2021
The Taubman Museum of Art is pleased to present a major exhibition highlighting the "outside eyes" interpretation expertise of an array of individuals from various disciplines such as writing, medicine, fashion, finance, and music among others. Outside Eyes: New Perspectives on the Collection showcases both visitor favorites alongside never-before-seen works from the museum's renowned collection.
Featuring a broad sampling that includes paintings, sculpture, prints, photographs, drawings, and glass, Outside Eyes focuses on artists who came to the forefront between the 19th century and today, a particularly dynamic period in art being made worldwide. The exhibition brings together over fifty works by such renowned American artists as Norman Rockwell, John Singer Sargent, Thomas Hart Benton, George Inness, and William Bradford as well as contemporary artists such as Rosemary Laing and Binh Danh alongside regional luminaries Pierre Daura, E. Antoinette Hale, Betty Branch, Gerald Donato, and Glen McClure.
Since its charter in 1951, the Taubman Museum of Art has been committed to collecting significant examples of American art. The collection is evolving and we are deeply indebted to the many donors and artists who have helped with its growth, and through their generosity, comprehend that a museum's collection is its foundation.
Outside Eyes: New Perspectives on the Collection presents an in-depth look at the collection while providing fresh new context written by individuals working in vastly diverse fields while living in the Roanoke Valley. Please visit often to see new perspectives written by our "Outside Eyes" experts!
EXHIBITION PREVIEW
SELECTED WORKS