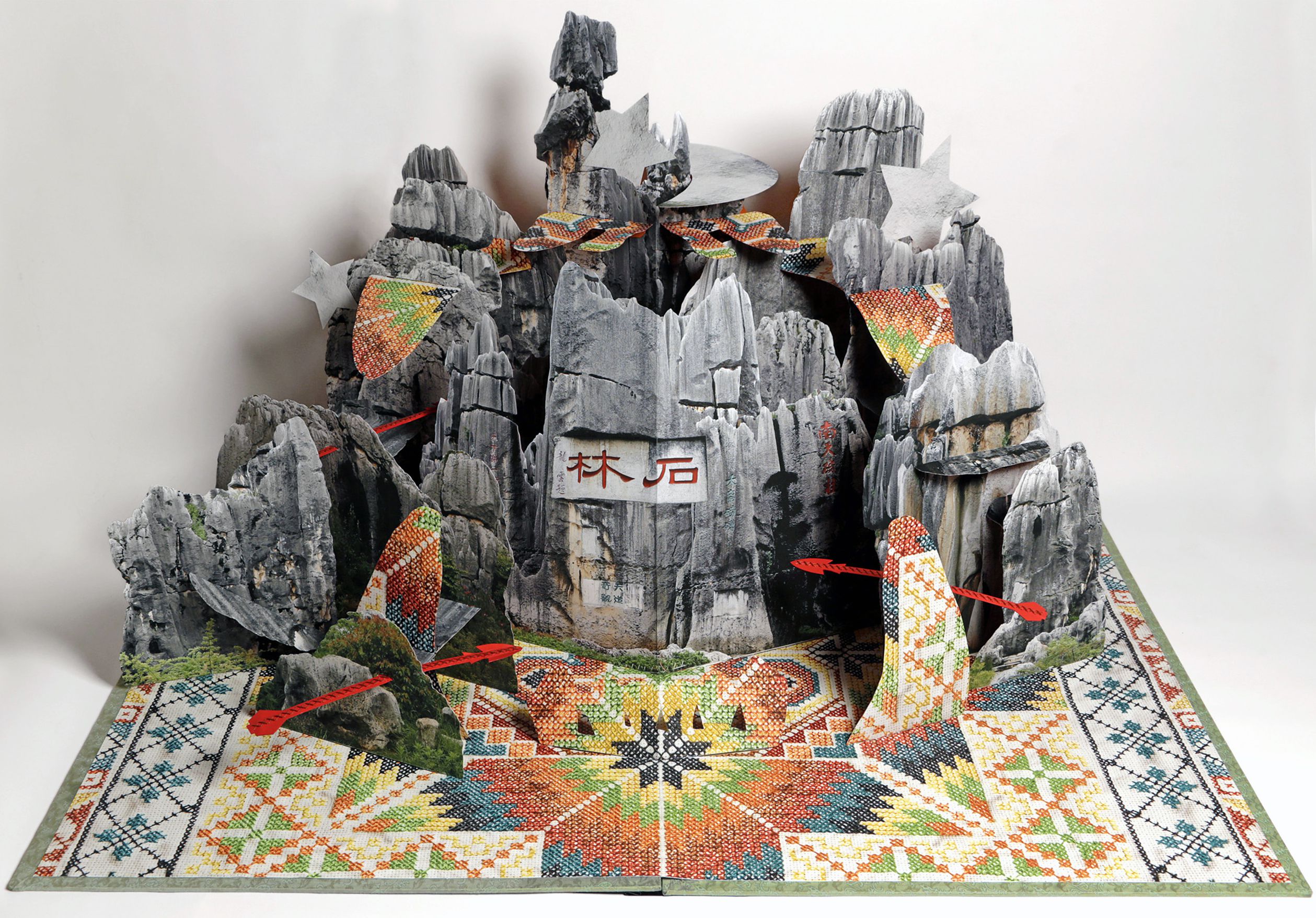 Colette Fu: We Are Tiger Dragon People
Feb 02, 2019 – Sep 08, 2019
Artist Colette Fu's desire to explore her roots began as she was coming of age in New Jersey: "Growing up, tired of being Chinese, I peroxided my hair and went through one supersaver bottle of Aquanet Extra Hold a week and tried to alter my appearance and identity (in New Jersey, big hair was quite the trend at the time). I wondered why other Asian girls were so much more petite, paler skinned, and had such straight hair. I didn't fit that stereotype…"
In 1994, Fu traveled to her mother's birthplace in China's Yunnan Province to teach English and study the Black Nuosu Yi tribe of which her mother, Roanoke resident Pearl Fu, is a member. Sparked by a new sense of pride and identity, Fu then traveled from 2008 to 2016 through Yunnan and neighboring parts of southwestern China in order to learn more about 25 of the nation's 55 minority tribes living in Yunnan.
The artist's long immersion in the unique cultures of Yunnan culminated in a spectacular collection of intricate pop-up books and photo collages called We Are Tiger Dragon People. "The Han worship the dragon, the Yi worship the tiger (more than the dragon) as their totem," Fu explains regarding the title of her series. "A Yi Bimo (shaman) specialist in Kunming (Yunnan's capital and where my mom was born) gave me that title just as I was starting this project to refer to Yi people. Brave, strong, and powerful."
The centerpiece of We Are Tiger Dragon People is the world's largest pop-up book titled Tao Hua Yuan Ji, which measures roughly 14 x 21 feet when open. This massive paper structure, inspired by a Jin Dynasty poem about a secret utopian valley, depicts a cave ensconced in giant peach blossoms that Fu visited in 2008. Standing nearly 5-feet tall at its apex, the paper cave is large enough to crawl inside.
This exhibition not only follows Fu's work in China, but also showcases earlier artworks inspired by unique destinations around the United Sates, demonstrating Fu's process from photography to meticulously composed collages brought to life through lightboxes. The lightbox series Photo Binge was the artist's MFA photography thesis at the Rochester Institute of Technology. A precursor to her pop-ups, Fu's digitally collaged images are constructed from her "quickly captured subconscious moments" into a boisterous conglomeration of hopes, fears, and desires.
EXHIBITION PREVIEW
SELECTED WORKS