Family Fun Day: Grandparents' Day
Sep 09, 2023
10:00 am – 12:00 pm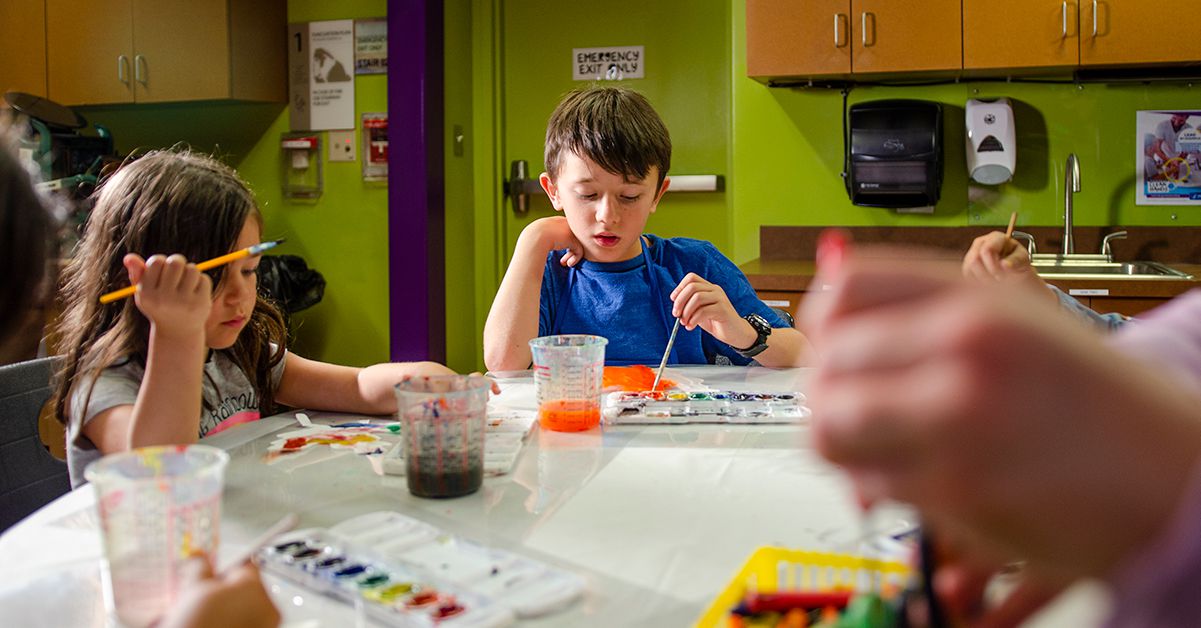 Members, come out and celebrate Grandparents' Day weekend with fun, hands-on activities that all generations of the family will love!
Art Venture will be open with 14 hands-on creativity stations encouraging the young and young-at-heart to explore a variety of art forms, from music to architecture to theater.
In the atrium, you can grab a brush or two and paint Healing Ceiling Tiles with images and messages of hope and resilience. They'll be provided to Carilion Clinic, which will install them in their patient care areas to serve as calming distractions for those seeking treatment.
The galleries will be open as well, with the new exhibition David Ramey: Gainsboro Road and Beyond on view, showcasing Roanoke artist David Ramey's vibrant memories of his beloved Henry Street, Gainsboro Road, and Northeast. Ramey's drawings and stories are among the most comprehensive documentations of a Black community in America, with more than 100 images and stories on view. After visiting the Taubman, be sure to stop by the Harrison Museum of African American Culture, where you can see more of Ramey's incredible work on view in this jointly curated exhibition.
This special Family Fun Day is FREE for members!
Registration is encouraged, but walk-ins are welcome.
Not a member? Join today!