Fun for the Whole Family
Experience the best in arts and culture with Roanoke Arts Pop, a winter celebration in Virginia's Blue Ridge. Bring the entire family out for discovery, learning, and fun!
Free Admission to All
Around thirty arts and cultural organizations from around the region will offer pop-up performances, demos, talks, and hands-on activities throughout this free, family-friendly weekend.
Art Venture, the Museum's hands-on creativity space for children and families, is free March 4-5 as well.
See Roanoke Shine
From the performing and visual arts to science and technology, and from literature to our region's rich history, come discover what makes Roanoke the cultural heart of Southwest Virginia.
Roanoke Arts Pop! is generously sponsored in part by: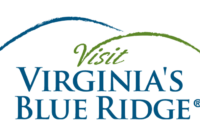 A TAUBMAN MUSEUM SIGNATURE EVENT
MAR 01 – 02, 2024
Free admission
2024 Schedule Coming Soon!